SAP HCM
FULLY INTEGRATED COMPANY AND EMPLOYEE MANAGEMENT DIRECTLY IN YOUR SAP-ERP SYSTEM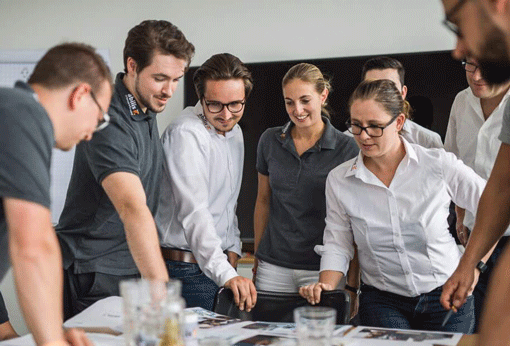 SAP HCM
Due to a strong company and employee growth, the effort of HR administration increases constantly. Often there is even a lot of paperwork behind it and the HR department is rather busy managing company data than focusing on recruiting new employees. A structured and fully comprehensive HR software can provide enormous relief here and relieve your HR department as well as the supervisors and employees.
Automated and faster processes
Automatically view payroll, absence requests and much more, always at the same time. Without tedious paperwork and with completely digital processes, your employees can work faster.
Central data storage
Keep track of everything with clear organizational management, employee self-administration and much more. And do all this centrally in one system.
Different focus for the HR department
Self-service allows each employee to make changes on their own, such as when they move house. Pay slips can be viewed digitally and do not have to be set up and distributed in person by the HR department. Your HR staff can thus devote their time to growth-enhancing projects.
HR MANAGEMENT – WE SUPPORT YOU
In order to get the full potential out of the SAP HCM HR management software, we provide you with comprehensive advice on the following topics. Not every module and every process makes sense for every company, which is why an individual look at the company and your circumstances is necessary. If necessary, we will develop your customized solution.
SAP HCM
As an experienced SAP Gold Partner, we set up SAP HCM for you from scratch or optimize your existing system and support you with administration. Our SAP HCM team will support you in this process:
HR administration: procurement and administration, maintenance of employee master data
Payroll accounting: payroll accounting in accordance with current laws and regulations, setup of customer-specific requirements
HR time management: set up overtime regulations incl. bonuses, company agreements, break regulations, etc.
Organizational management: find vows, manage authorizations
SAP ESS / MSS
Manage personal data yourself and relieve the HR department – with web-based mobile applications for Employee Self Service (ESS) and Manager Self Service (MSS). Reduce costs through process optimization in SAP HCM.
We support you with analysis, conception and consulting. The development of ESS / MSS scenarios individually suited to your company is just as much a part of our services as the adaptation of standard scenarios. Testing, documentation, training and go-live support round off our services.
Employee Self Service (ESS)

Time recording
Absence recording
Time accounts and time statements
Pay slips
People Profile
Record travel expenses

Manager Self Service (MSS)

Approve times
Approve absences
Approve time bookings
Team Calendar
Approve travel expenses
Individual reporting options: birthday list, absence quota, GLZ movement, etc.
SAP HCM Authorizations
In order to pass audits and meet compliance guidelines, companies are required to disclose who has access to company data and to what extent.
Authorization concepts are indispensable to prevent data theft and damage caused by operating errors. By allowing employees to use only those areas and functions that are really needed, the corporate risk is minimized.
We work with you to draw up concepts for the following authorization types and implement them in the system: General authorizations, structural authorizations (employee roles) and context-dependent authorizations.
SAP Payroll Service
Master data entry and maintenance: employees entering and leaving the company; organizational changes; salary / wage increases (collectively agreed / individual); change of address, bank details, etc.; garnishments
Authority communication: Elstam (registrations and deregistrations, change list, LSTB, LSTA); social insurance (contribution statement, DEÜV notifications, electronic UV notification procedure); remuneration replacement benefits (EEL); reimbursement procedure (AAG); attestation system (certificate of employment, etc.)
Payroll: simulate & run payroll incl. retroactive accounting; update KK contribution rate file, UV hazard tariff points; create transfer file(s); post payroll results; deliver remuneration statement (by mail to employee, by mail to company, by self-service)
Reporting: internal reports (e.g. controlling, etc.); external reports (e.g. labor cost survey, etc.); other (according to individual needs)
SAP Fiori
Fiori is the future of SAP. Thanks to state-of-the-art interface technology, SAP Fiori optimizes mobile applications. In the HR environment, ESS / MSS processes in particular benefit from SAP Fiori for HCM.
Benefits of SAP Fiori:
Optimized processes: Numerous SAP Fiori apps as well as possible further developments using Business add-ins (BAdls).
Optimized user experience: Better usability and intuitive app interface leads to greater acceptance among your employees.
Customizable & future-proof: SAP Fiori is the future of SAP. With the customizable responsive apps, you lay the foundation for the years to come.
Individual Developments
In order to map business processes optimally, it may be necessary to further develop not only the user interface, but also the backend individually.
Particularly in the area of ESS / MSS, there is great potential. The associated applications can be further adapted for mobile devices such as smartphones and tablets.
Here, we work with you to develop your desired SAP Fiori apps and other SAP add-ons that accelerate and automate HR management processes.
SAP HCM & SAP ERP – THE PERFECT INTERACTION
In order to ensure optimal planning of company resources, it is of great advantage to closely link the ERP system with the HCM system and to guarantee comprehensive error-free communication.
The higher the company growth and with constantly increasing number of employees (this concerns mainly medium-sized companies and corporations) the use of a human resources management software is indispensable. This plays a major role in all companies that record both personal time and operational data on a daily basis. Whether through time cards or time clocks, person times should always be linked to the corresponding projects.
BDE / PZE App
Does your company also have such a diverse structure, so that currently the person time as well as the feedback, for example on account assignments in production, are carried out with different applications? For a centralized and automated process, the PDA / PZE app connects the two systems with each other and creates a uniform data transmission process. Time registrations are directly linked to the corresponding production work.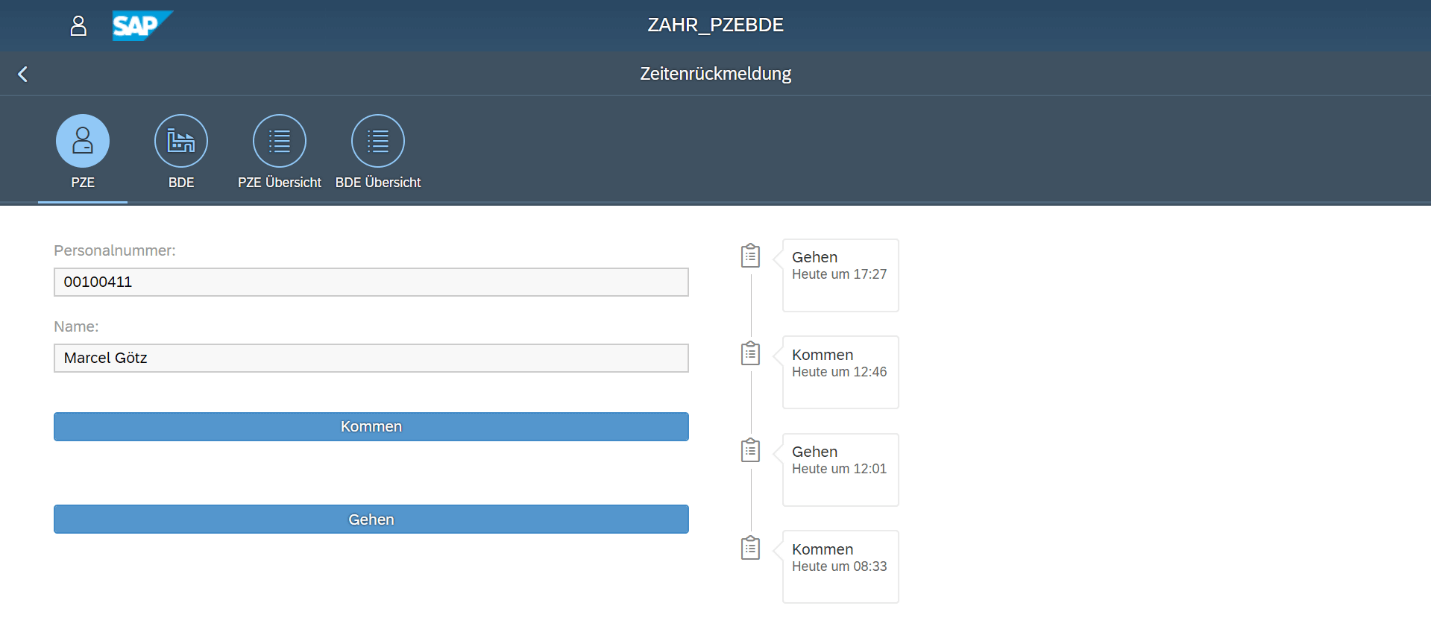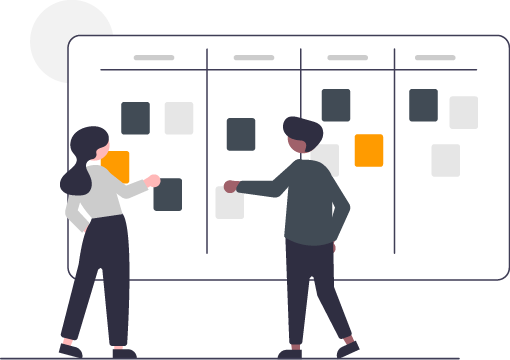 Capacity planning in SAP
Capacity planning thrives on its integration with SAP Human Resources. Access the latest attendances/absences or shift schedules of your employees to be able to avoid bottlenecks in production. Let our SAP HCM experts advise you on how we can support you in the area of capacity planning.
WE LET OUR SAP HCM CUSTOMERS DO THE TALKING
HR success stories: SAP HCM carve-out, complete SAP HCM reimplementation and support -. –Read what our customers have to say about SAP HCM support.