SAP HOSTING
FROM SAP HANA & SYBASE AND SAP CLOUD TO SAP AND AZURE – SAP HOSTING FOR ALL YOUR REQUIREMENTS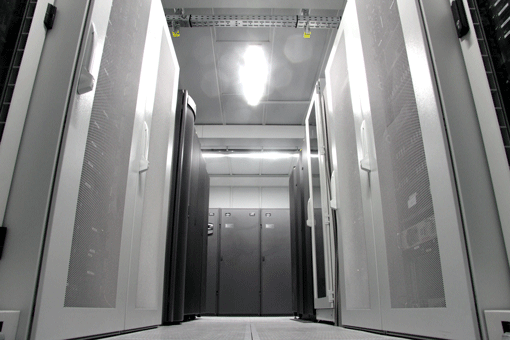 No limits for your SAP hosting
SAP hosting is our passion. We currently host our customers' systems in our in-house mirrored high-performance data center in accordance with German law. This applies to SAP HANA, anyDB and Sybase. Since every company needs to preserve different policies, we tailor our SAP hosting according to your needs – whether in our data center, in the cloud (e.g. Microsoft Azure) or on premises in your own data center, we take care of the operation of your entire SAP landscape.
WE SUPPORT YOU WITH SAP HOSTING
SAP HANA, Sybase, anyDB & Cloud
No matter what type of hosting you require and which databases you would like to have operated – we will make it happen. You can use our data center as well as your own data center. Of course, we also take care of hosting in the cloud, such as SAP Cloud for S/4HANA or SAP in the Microsoft Azure Cloud.
Complete and Partial Hosting
You decide whether you want to leave the entire SAP infrastructure in our hands or let us take care of only part of your SAP systems. For example, if you want to evaluate new applications without having to set up your own hosting, hosting in our data center is an option. With us, your test systems are independent of productive operation and give you scope for new ideas and applications.
ADVANTAGES OF SAP HOSTING BY ABILIS
Full Support
It is up to you whether you want to host your environment with us or host it yourself. If you host your systems yourself, we can also offer you our SAP hosting services remotely. In both cases, we monitor your systems and proactively ensure optimal operation. Of course, we also take care of necessary maintenance and service procedures. If required, we will train your SAP team. Thanks to our (remote) system management, your IT department is relieved of maintenance and monitoring tasks.
Highest Security & Performance
Use our mirrored high-performance data center in Stutensee or Karlsruhe to get the most out of your SAP environment. In addition to the ISO 27001 certification, our hosting services are characterized by 99.5% availability and monthly, flexible billing without a term. If required, we also offer customized services for pure system operation as well as in all areas of your SAP system.
Multiple Systems: 2- or 3-System Landscapes
Decide for yourself whether you want to rely on two or three SAP systems. We provide you with either a development and a production system or, if you wish, a test system in between, so that you can put new developments and optimizations through their paces before release. In this way, there are no bad surprises and your systems and data remain secure at all times.
Hotline & Sponsor Concept - No Call Center
In order to relieve your IT department even with the increasing complexity of your systems, our hotline is available to you from 8:00 – 18:00. We do not see ourselves as an anonymous call center. Instead, you can benefit from our sponsor concept. A contact person is available to you as a personal advisor for all concerns. As an option, you can book our round-the-clock support. This means we are also available for you at night and on weekends.
SAP HANA & SYBASE
FOR YOUR SAP SYSTEM LANDSCAPE
Our SAP Basis team takes care of the migration of your systems to SAP HANA, Sybase, etc. After the migration, our team ensures that your systems are highly available at all times and that the servers are hosted according to your deployment requirements.
Individual system landscape plus backups
We will be happy to set up a 2- or 3-system landscape with additional backups for you and host it according to your requirements, or support you in doing so.
Provision of shared services
In addition to necessary services such as SAP Adobe Document Services for creating PDFs, we also provide SAP Solution Manager, SAProuter and SAP Business Connector, among others, and host these applications on our servers or at your site.
SAP HANA or Sybase? What runs where?
Learn more about which applications you should run in the background with which database here. Quick overview:
SAP HANA: SAP S/4HANA Systems
Sybase: Fiori Front-end, SAP Solution Manager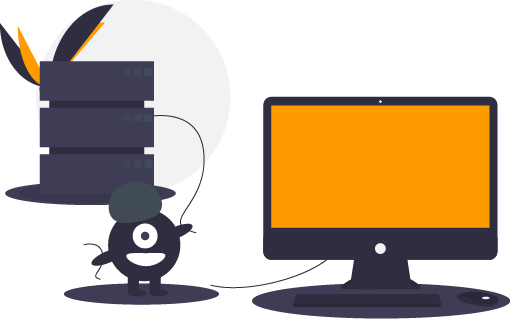 HOSTING SAP S/4HANA CLOUD
You would like to implement SAP S/4HANA or would like someone to take care of the operation of your S/4HANA system? We are happy to take care of the arrangements with SAP and are your single point of contact to communicate with SAP, because the S/4HANA Cloud is hosted exclusively in SAP's data centers. Furthermore, we also support you in setting up new SAP applications and add-on solutions in the cloud.

SAP AND AZURE
YOUR SAP LANDSCAPE IN THE MICROSOFT AZURE CLOUD
Stay flexible by hosting your SAP landscape in the Microsoft Azure Cloud. This is hosted in Microsoft's German data centers. Since Microsoft Azure is primarily designed for SAP HANA, the cloud offers a platform for the future – with maximum scalability. As a Microsoft and SAP Gold Partner, we bring the collective expertise for SAP and Microsoft Azure and can honestly advise and fully support you.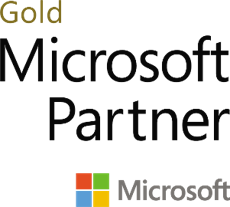 Microsoft und SAP – the perfect interplay
Microsoft 365 ist in Unternehmen heutzutage kaum mehr wegzudenken. Beide Lösungen in einer gemeinsamen Cloud zu hosten steigert die Effizienz und Sie bilden Ihre IT-Landschaft zentral an einem Ort ab. Die Partnerschaft der beiden Großkonzerne Microsoft und SAP ist mit den letzten Jahren noch enger zusammengewachsen (SAP Embrace Initiative). Neben der kommenden Teams-Integration in die S/4HANA Cloud werden in Zukunft noch weitere Projekte umgesetzt. Kein Wunder also, dass SAP nur noch ausschließlich auf Microsoft bei Ihrer Auswahl an Hyperscalern setzt.
Pay-as-you-go Principle for Your SAP Systems
Operation in the cloud – only pay for what you really need. For example, automatically shut down your SAP systems (sandbox and test systems) outside business hours and save on compute costs.