Custom Development in SAP
SAP Fiori App Development, Process optimisation or interface with other systems
Custom development
The customisation of the SAP system is crucial for many companies. Yet, you do not necessarily need to buy additional systems to optimise processes. Afterall, too many stand-alone solutions can hamper efficiency and speed. Thus, a growing trend lies in integrated solutions that expand the SAP system. These can enhance smaller processes and simplify entire business processes.
SAP meets CPQ – a perfect match
Create customisable quotes, calculate deep material structures, and enjoy ideal data communication between the SAP system and the calculation and project management tool. This and more is possible with the integration of calcIT into your SAP system. On the calcIT website you can find further information on our CPQ solution.
Bidirectional data transfer
Whether you are entering data into your SAP system and wish to transfer it to calcIT or vice versa, both is possible – manually at the touch of a button or automatically.
Integration without interface
Our CPQ software calcIT will be integrated into your SAP system without an additional interface to prevent losses in terms of both data and speed.
Tailor-made quotes with up-to-date numbers
Thanks to the close connection between the two software solutions your sales team will always have the right numbers to automatically create tailor-made quotes for your costumers.
PROCESS DEVELOPMENT IN SAP
For the effective extension of SAP standard processes, we are offering our customers personal advice concerning their business processes. Besides customising settings, this often requires custom developments. Our SAP-Development-Team will be happy to advice you on any ABAP developments and will ensure to realise your desired processes. From individual transactions over entire workflows and dashboards, we place (almost) no limits on your visions. Of course we can also offer you (bidirectional) interface developments for all types of software solutions (CAD programmes, disposition tools, etc.). In the past, we have carried out the below custom developments for our customers:
Capacity planning & reporting options
Set-up of customised dashboards for the assessment of specific KPIs, such as adherence to appointments, customer acquisition, revenue, productivity during assignments, etc.
Development of customised labels
Beyond any labels according to VDA norm, including transport labels, we also develop different barcodes for individual logistics and storage processes – for all common printer languages (Zebra, CAB, etc.).
Safety stock monitoring at the supplier
Monitoring and control of material safety stock
Automatic shipment of current safety stock (interactive form)
Automatic inbound processing and control of returned forms
Automatic dunning in situations of lacking supplier response
It is our goal to turn individual development projects into products that are sustainable and provide an added value to a wide range of customers. Afterall, we enjoy developing what our customers need. You may find a selection of fully completed SAP-integrated solutions in our SAP AddOnStore. Should you have any questions concerning custom developments, please contact us – our completed SAP add-ons can be customised too.
DEVELOPMENT OF SAP FIORI APPS
Besides customised transactions and workflows, we also develop standardised Apps that are based on best practices and other customer-oriented projects. More than happily we also configurate your SAP Fiori interface according to your design wishes and specific requests. Our SAP add-ons mobile service and repairs and the BDE / PZE App are two examples of SAP Fiori developments.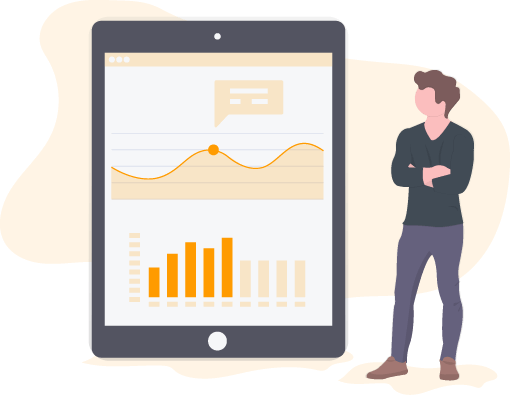 Mobile service and repairs
Always keep on top of current processing states and other important information regarding your services.
BDE / PZE App
This app for time and attendance monitoring and plant data collection directly combines production feedback with time bookings in the SAP-HCM system.