by abilis
OPTIMIZE PURCHASING, PROCUREMENT AND TRADE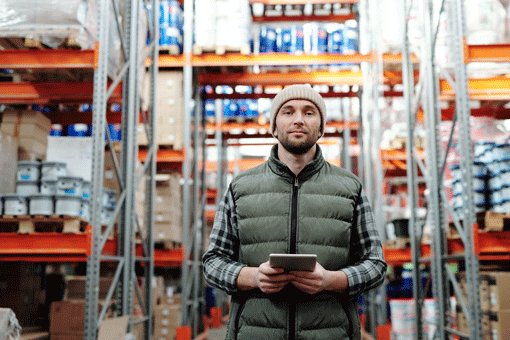 SAP Ariba – Supply Chain Management Simplified
With SAP Ariba, SAP aims to provide users with a purchasing and procurement solution to improve both internal and external communication with relevant suppliers. Digitize your supplier communication with SAP Ariba and simplify the work of your buyers.
Our SAP cloud experts support you with holistic process consulting and setup of SAP Ariba.
THE IMPORTANT FACTS ABOUT SAP ARIBA
Process automation and optimization
Speed up the search for the best supplier in terms of scope of supply, price, and quality. In this way you can simplify your procurement, purchasing, and delivery processes – both within your company and with your customers.
Simplified user guidance
Familiar processes, simple workflows and clear overviews of all products offered, price segments and delivery times optimize everyday business for users. A purchase can now be quickly made even from a smartphone, which is familiar from private online shopping.
Cloud Solution
SAP Ariba belongs to the portfolio of cloud solutions and is hosted in SAP's own data centre. Therefore, you do not have to worry about the operation. However, if required, we can integrate Ariba locally into your SAP system via SAP PI.
THESE ARE YOUR BENEFITS WITH SAP ARIBA BY ABILIS
As a buyer
SAP Ariba offers you as a buyer a well-structured user interface with functions to easily find listed suppliers. Only suppliers that are approved for your company are on the list. This means you can always rely on good quality and best prices. Thanks to a detailed order overview with the corresponding invoices and all transacted expenses, you keep track of everything all the time.
Save yourself tedious paperwork or lengthy email correspondence and make purchases directly via your smartphone and obtain approvals automatically.
As a supplier
As a supplier, you can use SAP Ariba to create quotations, accept orders from your customers, transmit contracts and, of course, create invoices. In addition, the corresponding payments are also processed directly in SAP Ariba. Do not worry – the security of your data comes first and is maintained according to German security standards.
Automated processes are a particular benefit of Ariba. For example, once an order has been approved, an e-mail with an order confirmation is sent directly to the customer. The order status can be viewed both by you and the customer at any time. In this way, you maintain a high level of transparency in the delivery process.
WE SUPPORT YOU IN THESE AREAS
Would you like to digitalize and simplify your purchasing and procurement processes?