Join the Cloud
Innovation FROM INSIDE the SAP Cloud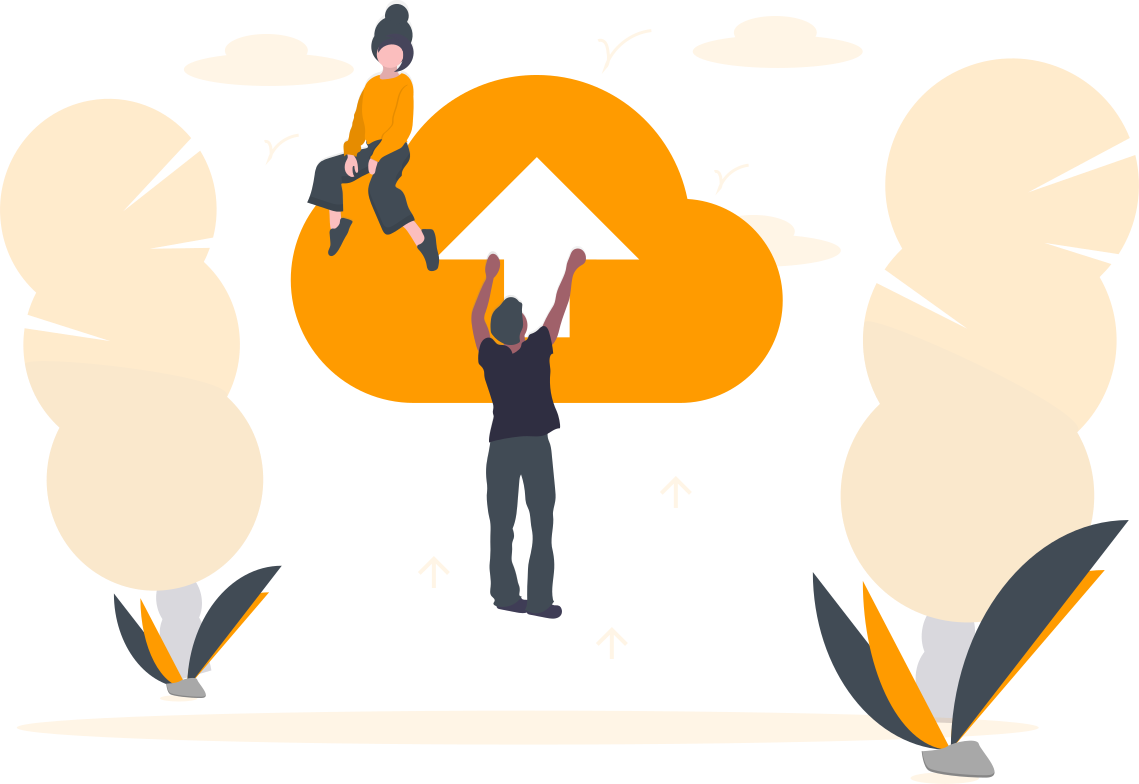 Business software inside the cloud
In many companies the cloud is a hot topic – unsurprisingly since its scalability and calculatable costs are definite advantages. With the SAP S/4HANA Cloud, SAP SuccessFactors, and SAP Ariba we are offering you high-performance services from inside the cloud.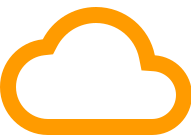 SAP S/4HANA Cloud
The SaaS version of the SAP S/4HANA system. 
SAP SuccessFactors
Staff management on the cloud.
SAP Ariba
Your cloud-based B2B marketplace.
SAP S/4HANA CLOUD
Your SAP S/4HANA system as a cloud-based software
The SAP S/4HANA Cloud unlocks the Business Suite SAP S/4HANA on the cloud. Since no separate hardware will be necessary, this will relieve your IT infrastructure. The SAP S/4HANA Cloud runs on the powerful in-memory databank SAP HANA. A major advantage of the SAP S/4HANA Cloud is the flexible scaling it offers. Whenever you have short-term requirements for additional memory space it can be added to your IT infrastructure without internal efforts. Another bonus are the quarterly updates, which allow you to continuously enjoy the newest innovations without having to worry about hardware or systems maintenance.
The SAP S/4HANA Cloud is available in two versions: S/4HANA Cloud Essentials Editions and Extended Edition. With the Extended Edition you enjoy greater individual possibilities and can access single-tenant implementation. This means that you will not have to share your SAP infrastructure, platforms, and applications with other customers. Using the Essentials Editions you will access the same resources as others.
We are happy to help you find the most suitable solution for you and advise you on the differences between the Essentials and the Extended Cloud.
SAP SUCCESSFACTORS
The cloud-based solution for efficient staff management 
For every company it is crucial to attract the right talent and retain valued employees. SAP SuccessFactors, a cloud-based all-in-one solution covering all essential HR tools, helps you with this.
Its possibilities range from recruiting, over staff analysis, to time accounting. SAP SuccessFactors provides useful functions to all of your employees whilst adhering to all necessary data protection guidelines.
Key functions and advantages of SAP SuccessFactors:
HCM functions and payroll accounting
Besides simple payroll accounting processes, SuccessFactors also provides solutions in the areas of Employee Central and Payroll Services. Through this, it helps simplify and speed up day-to-day tasks.
Optimised recruiting and speedy inductions
SuccessFactors provides you with an overview of all vacancies and supports you in the coordination of the recruitment process. Additionally, it supports your workflows with automatic processes. Through well-structured processes your new employees will find it much easier to settle in.
Staff satisfaction
Employees can gain an overview of their data, goals, accounts, and holiday requests whenever they want – increasing their responsibility through self-administration.
Staff managment and development
With SuccessFactors you receive higher transparency in terms of staff management and gain data-driven insights through analyses. On top of this, the software offers solutions for staff development, elevating your employees' skills and expertise.
SAP ARIBA
Optimisation of procurement and supply processes
SAP Ariba is a cloud-based B2B marketplace and provides you with considerable advantages, particularly in the areas of purchasing, procurement, and supplier communication. SAP Ariba does this by digitalising and automating your  procurement and supply processes, as well as improving both internal communication and external communication with your customers and suppliers.
Cloud-based communication network
SAP Ariba is a SAP cloud solution and a network for communication between the buyer and supplier.
Process automation and optimisation
With SAP Ariba you can digitalise and automate your procurement, purchase, and supply processes, which makes them simpler and faster.
Structured Overview
Enhances day-to-day buisness through clear and well-structured user guidance and an overview of products, delivery times, etc.
SELECTION OF OUR S/4HANA CUSTOMERS