SAP Application Management Services
PROCESS OPTIMIZATION AND STRATEGY CONSULTING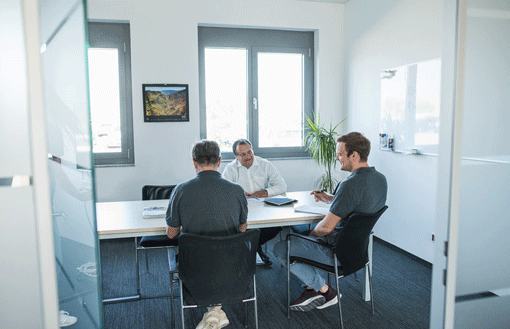 Optimize processes, avoid errors and work efficiently

Over the years, the complexity of the processes mapped in your SAP system increases continuously. This is a challenge for support teams which should not be overlooked, because in addition to new requirements in the company, day-to-day business, illness, vacation, etc., there are also functional and technical aspects which should not be neglected. Process and module know-how must be constantly expanded. In addition, there is the connection to external systems, form adaptations, interface integration and much more.
In order to identify and solve problems at an early stage, continuous, efficient and, most of all, holistic support is required. This is exactly where our comprehensive SAP Application Management Services come in handy.
THESE ARE THE ADVANTAGES WHICH OUR APPLICATION MANAGEMENT SERVICES OFFER
Increased stability and availability
Through optimal system settings as well as highest availability at any time through technological support, your system landscape receives enormous stability.
Lower costs for ongoing operations
Fewer system failures mean lower costs. This can be achieved through proactive error detection and with optimal processes with appropriate authorizations.
Standardised service processes
If processes are clear, structured, and not unnecessarily complex, support can be outsourced even more quickly and easily. This relieves your own employees enormously.
We also act as a problem solver and support desk. You can find more information here.
Employee replacement
In case of vacation, illness or exceptionally high workload, we are happy to step in and support or replace your employees.
Optimal cross-module business processes
Together with you, we get the most out of your processes in the SAP system and make sure that you work with maximum efficiency at all times. Complex and non-automated processes are a clear efficiency restraint.
Always up-to-date
Keep your systems up to date all the time. We install the latest SAP releases and updates and always provide you with the latest technologies. We also make sure that your processes and systems are based on the latest legal standards.
AMS OR SUPPORT?
How do I know what is the best option for my company?
This is one frequently asked question. However, the answer cannot be found quickly on Google. Therefore, we would like to provide you with some clarity.
SAP Application Management Services
Process Optimization & Strategy Consulting
Our SAP Application Management Services include the areas of process and system support, regular monitoring, optimization and further development of your SAP systems. Thus, we want to offer you maximum availability at all times and reduce the costs of ongoing operations. You can read more about the services you can access below on this page.
SAP Enterprise Support
Problem Solver & Troubleshooter
Our SAP support team is available to your employees at any time. In case of errors in the SAP system or problems in the business processes, our support team is on the spot and acts as problem solver and troubleshooter. We are, as is generally known in the IT sector, a helpdesk for end users.
SCOPE OF THE APPLICATION MANAGEMENT SERVICES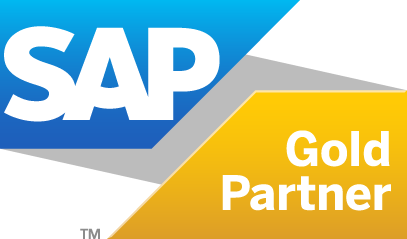 Support in all business areas and SAP modules: MM, WM, SD, CS, FI/CO, PP, SAP HCM, etc.
Release and update management
Operations and system architecture support
System analysis, monitoring and the resulting process optimizations
Implementation of testing
Workshops for the development of process solutions and innovations
Implementation of individual development projects
Connections and interface management to external systems
Do your employees need help with SAP problems?
We are happy to offer you our comprehensive SAP Enterprise Support. We act as problem solvers and troubleshooters – we are available for you at any time if necessary.