abilis4production
SAP S/4HANA Industry Solution
INDUSTRY SOLUTIONS ADAPTED TO THE NEEDS OF THE MECHANICAL AND PLANT ENGINEERING & MANUFACTURING INDUSTRY AND OPTIMIZED FOR YOUR PROCESSES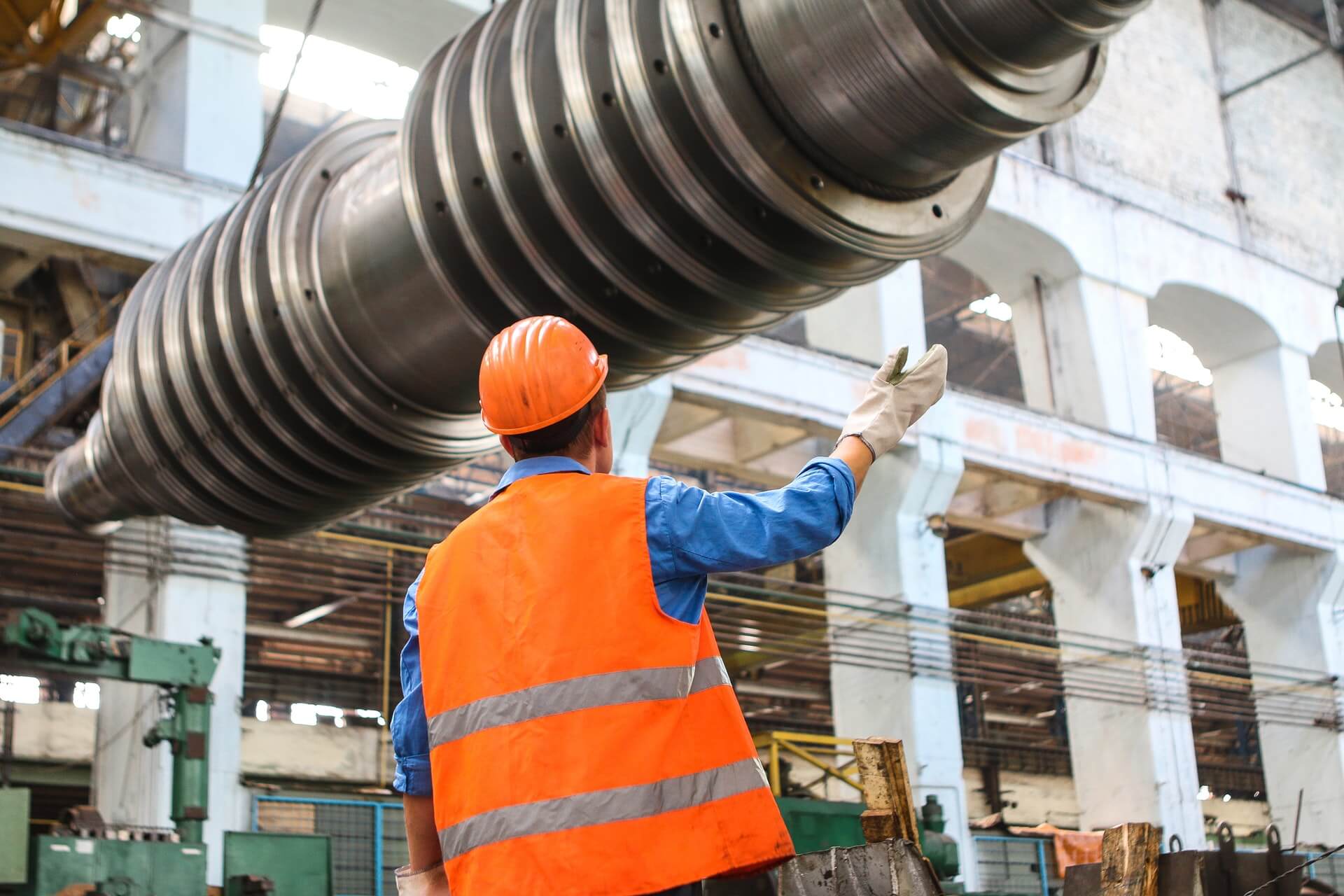 SAP S/4HANA for the mechanical & plant engineering and manufacturing industry
Known for the rapidly changing business environment and increasing complexity of production under the strictest guidelines, manufacturing companies have several challenges to overcome. Therefore, a flexible ERP that guarantees your company fast and clear data processing as well as process execution is essential and lays the foundation for being successful in a constantly evolving market.
WHAT CHALLENGES MUST A COMPANY MASTER IN THE MECHANICAL ENGINEERING SECTOR?
Constantly up-to-date material stocks
In order to be able to produce with maximum efficiency all the time without delay, the material stock must always be sufficient. This requires a data flow where data is collected quickly and, ideally, in real time and, if necessary, combined.
Avoiding Failures
To prevent machine failures or entire production stops, machines must be optimally maintained. For this purpose, predictions must be made using AI and the respective reporting must be automated.
Mastering spatial separation
In mechanical and plant engineering, the spatial separation of the departments is often very large. Production and work is carried out at different locations in Germany, Europe or worldwide. Data processing and reporting in real time are essential to maintain and expand competitiveness.

THE INDUSTRY SOLUTION ABILIS4PRODUCTION IN DETAIL
An ERP digitally maps real business processes, optimizes them and provides a good overview of all resources in a company. It is important to know that all company processes are interdependent. This means that all information must be well maintained at all times so that the processes can function across the board. Some functionalities can therefore be found in several processes.
Materials Management
Mapping of procurement processes for materials and services
Listing of supplier selection
Planning, recording and verifying goods movements within a company
Order process monitoring
Mapping and maintenance of material stocks according to quantities and values
Inventory support (can be sufficiently mapped in SAP MM, especially for smaller companies)
Sales & Distribution
Processes from customer contact to the preparation of quotations and the sale of goods
Foreign trade processes and customs clearance
Credit management
Transport and shipping management
Maintenance of condition types and records
Order management
Invoicing
Close interconnection with other modules so that goods movements are recorded and material stocks are always kept up to date
Monitoring of payment orders as well as returns and customer complaints
Warehouse Management
Mapping of the warehouse in the SAP system: inventory management with the exact location of a good as well as the management of the warehouse
Goods receipts and issues, transfers or even newly received goods
Good for complex medium and large warehouse systems
Continuous inventory (can also be automated by an SAP Add-On by abilis) and general warehouse controlling
Production Planning
Mapping of production processes
Finding the required production types
Planning current and future demands and required production quantities
Planning of work schedules
Planning the production of different goods
Controlling and monitoring production
Resource controlling as well as cost analysis of company-wide productions
Planning of material and capacity requirements
Monitoring of requirements as well as current and predicted key figures in the operative business
Individual adjustments of production types and processes
Finances & Controlling
General ledger and sub ledger accounting
Business partner management (accounts receivable and accounts payable)
Document entry (required accounts)
Complete balance sheet and individual document verification
Profit and loss statement: e.g. profit determination for the tax office, but also for
internal calculations
Internal evaluations
Cost analysis and control
Maintenance of cost types and cost rates
Product cost accounting
HR Management
HR management for the entire workforce
SAP Payroll Services: individual wage and salary accounting
Submitting and releasing vacation requests
Authorization management
Employee and Manager Self-Service: employees and managers manage their own data with the
SAP Fiori user interface
Travel expense reports, time management and working time release
FURTHER INTEGRATED APPLICATIONS FOR EVEN MORE EFFICIENT PROCESSES
SAP has significantly reduced the size of the business suite core by no longer mapping some processes, or by changing or combining them. We have extended the digital core of the SAP system with some of our in-house developments in order to meet the requirements of your industry.
Upon request and after joint determination of your individual needs, we will of course be happy to integrate further SAP Add-Ons by abilis. You can find further add-on solutions in our SAP AddOnStore.
Optimize your logistics with mobile solutions from our partner Mobisys. Record warehouse movements regardless of location using mobile scanner solutions and accelerate your processes.
Use the consumption structure (XYZ analysis) in addition to the valence (ABC analysis) for the classification of materials and optimize the disposition of your goods.
Calculate complex products down to the smallest material part and send out quotations with the latest bill of material prices to customers according to your needs? This is possible with the CPQ solution calcIT.
Reduce the manual maintenance effort and save time for the annual inventory. Map your inventory in the system and automatically create lists according to your needs and specifications.
Certified S/4HANA industry solution abilis4production
– We are your certified partner –
With our abilis approach, we have developed the SAP S/4HANA industry solution abilis4production to enable our customers to implement S/4HANA more quickly and to provide them with a customized SAP system tailored to their needs:
We provide our customers with preconfigured business processes that act as "project accelerators" for simple, fast and even more efficient implementations
We continuously develop proven business scenarios from previous projects
We integrate our abilis SAP Add-Ons into the SAP landscape to make implementations more efficient and to optimize and automate customer processes
OUR FLEXIBLE DEPLOYMENT METHODS – ACCORDING TO YOUR NEEDS
abilis Data Center
Hosted in our in-house mirrored ISO 27001 certified data center, your SAP systems are highly available and secure at all times.
SAP on Azure
As a Microsoft Gold Partner and Azure expert, we can host your SAP environment in the Azure cloud according to your needs.
On Premises
We are happy to set up your SAP environment on premises. We are of course available to provide support at any time.
Success-Story Zeltwanger
S/4HANA GREENFIELD IMPLEMENTATION IN 12 MONTHS
ABILIS BEST PRACTICES | INDUSTRY SOLUTION ABILIS4PRODUCTION| SAP ADDONS BY ABILIS
Complex Processes
Independent optimizations of the individual companies in their own ERP systems prevented transparency across the group and thus made control more difficult.
Many Isolated Solutions
The data was stored in seven independent ERP installations with numerous subsystems on various databases. As a result, data maintenance was redundant and error-prone.
Different Locations
Independent data storage and interfaces caused complicated workflows and considerable coordination effort.
"At ZELTWANGER, we enjoy technology and offer our customers innovative services and products with the highest precision from a single source. With SAP S/4HANA, we are now also able to design internal processes in a holistic system environment in an innovative and future-proof manner.
FFor the implementation of SAP S/4HANA, we chose abilis as a partner on an equal footing. Experience in the midmarket was particularly important to us. The successful go-live in one year confirms that we made the right decision."/i>
Axel Braun, Project Manager S/4HANA-Implementation, Zeltwanger Holding GmbH