abilis4logistics
SAP S/4HANA Industry Solution
INDUSTRY SOLUTIONS ADAPTED TO YOUR NEEDS AND OPTIMIZED FOR YOUR PROCESSES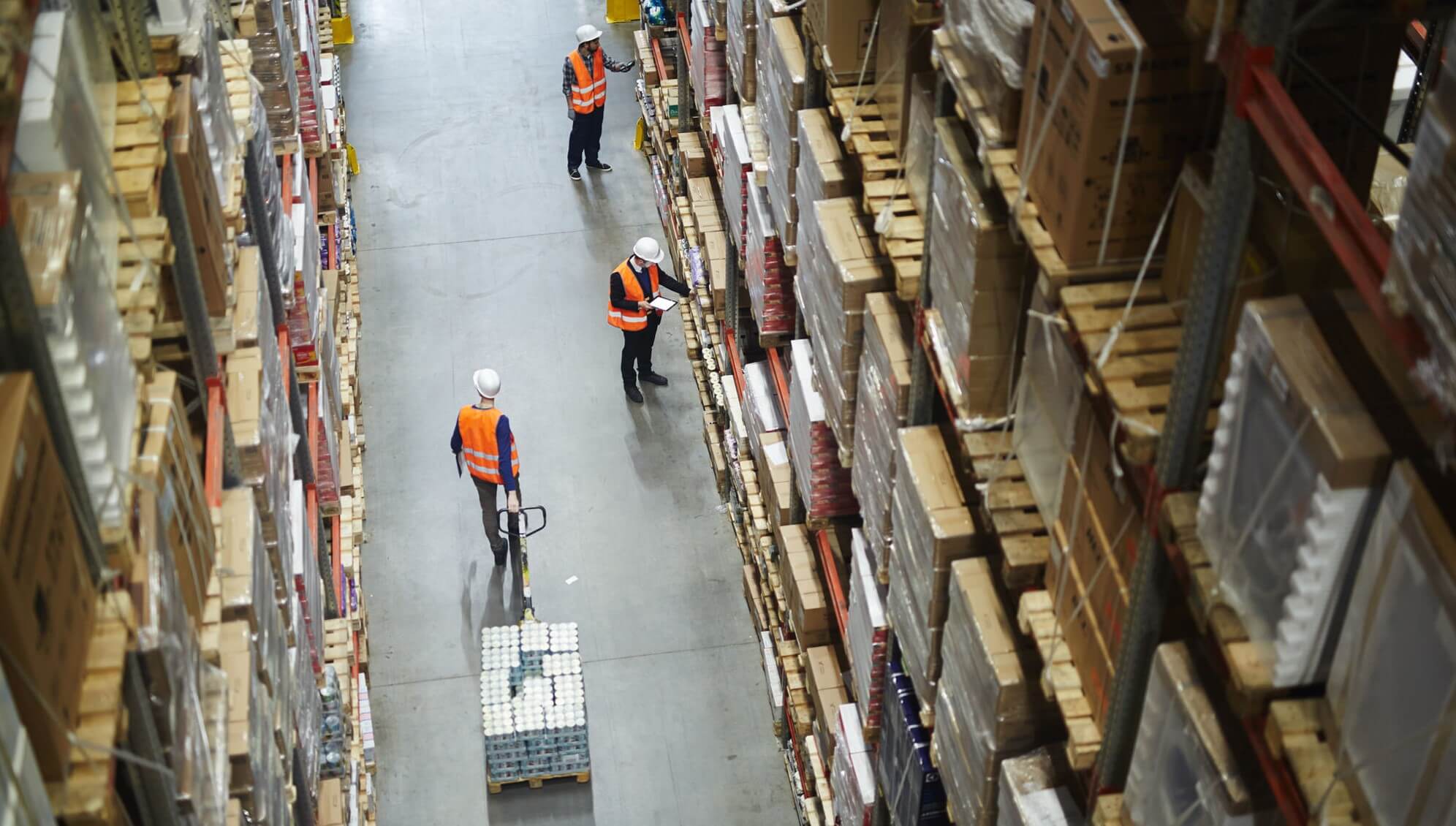 SAP S/4HANA for the logistics sector
To ensure the highest delivery quality all the time, it is essential that goods be transported from A to B at all times and with no delays. To ensure that all goods reach their destination as quickly as possible, clearly structured warehouse systems and warehouse organizations are of crucial. Thanks to the latest technologies and real-time data processing, these processes can be carried out efficiently nowadays. For this, a logistics company needs a system that speaks the language of its customers: SAP.
WHAT CHALLENGES MUST A COMPANY MASTER IN THE LOGISTICS  SECTOR?
Delivering goods with no delay
Goods must arrive at their destination on time at all times. Otherwise, a supplier quickly loses their customers. To prevent this and ensure a fast process, the process from the ordering of goods through to delivery must be impeccably mapped digitally, so that the respective data is available at all times in order to be able to react quickly if necessary.
Coordinating deliviers
From warehouse employees to truck drivers, all processes and communication between them must be guaranteed at all times. This means that data can also be collected and imported into the ERP system regardless of the location.
Outrun the competition
In the industry of suppliers and their customers (mostly machine and plant manufacturers or companies from the manufacturing technology sector), everyone usually speaks the same language: SAP. However, to temporarily outpace the competition and gain advance, migrating to S/4HANA is a big step in the right direction. In addition to the increase in efficiency, companies can also record an increase in service and quality.

THE INDUSTRY SOLUTION ABILIS4LOGISTICS IM DETAIL
An ERP digitally maps real business processes, optimizes them and provides a good overview of all resources in a company. It is important to know that all company processes are interdependent. This means that all information must be well maintained at all times so that the processes can function across the board. Some functionalities can therefore be found in several processes.
Materials Management
Mapping of procurement processes for materials and services
Listing of supplier selection
Planning, recording and verifying goods movements within a company
Order process monitoring
Mapping and maintenance of material stocks according to quantities and values
Inventory support (can be sufficiently mapped in SAP MM, especially for smaller companies)
Sales & Distribution
Processes from customer contact to the preparation of quotations and the sale of goods
Foreign trade processes and customs clearance
Credit management
Transport and shipping management
Maintenance of condition types and records
Order management
Invoicing
Close interconnection with other modules so that goods movements are recorded and material stocks are always kept up to date
Monitoring of payment orders as well as returns and customer complaints
Transport Management
Streamline and integrate transport management processes
Create customized transport plans
Optimize and consolidate shipments (both inbound and outbound) – domestic and international
Buy or sell freight capacity to save costs and strategically manage your orders
Optimize transport logistics – no delivery delays
Reporting capabilities for comprehensive logistics and transportation data
Warehouse Management
Mapping of the warehouse in the SAP system: inventory management with the exact location of a good as well as the management of the warehouse
Goods receipts and issues, transfers or even newly received goods
Good for complex medium and large warehouse systems
Continuous inventory (can also be automated by an SAP Add-On by abilis) and general warehouse controlling
Producion Planning
Mapping of production processes
Finding the required production types
Planning current and future demands and required production quantities
Planning of work schedules
Planning the production of different goods
Controlling and monitoring production
Resource controlling as well as cost analysis of company-wide productions
Planning of material and capacity requirements
Monitoring of requirements as well as current and predicted key figures in the operative business
Individual adjustments of production types and processes
Finances & Controlling
General ledger and sub ledger accounting
Business partner management (accounts receivable and accounts payable)
Document entry (required accounts)
Complete balance sheet and individual document verification
Profit and loss statement: e.g. profit determination for the tax office, but also for internal calculations
Internal evaluations
Cost analysis and control
Maintenance of cost types and cost rates
Product cost accounting
ADDTIONAL INTEGRATED APPLICATIONS FOR EVEN MORE EFFICIENT PROCESSES
SAP has significantly reduced the size of the business suite core by no longer mapping some processes, or by changing or combining them. We have extended the digital core of the SAP system with some of our in-house developments in order to meet the requirements of your industry.
Upon request and after joint determination of your individual needs, we will of course be happy to integrate further SAP Add-Ons by abilis. You can find further add-on solutions in our SAP AddOnStore.
Do you want to send out quotations to your customers with the latest bill of material prices according to your needs and calculate products down to the smallest material part? This is possible with the CPQ solution calcIT.
Optimize your preference calculations and automate all your foreign trade processes. Our helpful add-ons are directly available to you in the industry solution.
Quickly obtain information on exceeded stock ranges and process the individual items directly from the SAP application.
Optimize your logistics with mobile solutions from our partner Mobisys. Record warehouse movements regardless of location using mobile scanner solutions and accelerate your processes. All this is provided by this industry solution.
Certified S/4HANA industry solution abilis4logistics
– We are your certified partner –
Through our abilis approach, we have designed an S/4HANA industry solution to deliver a standardized yet customized SAP system to our customers faster:
Provide pre-configured business processes and "project accelerators" for efficient, easy and fast customer implementations.
Proven business scenarios, which are constantly evolving.
abilis SAP add-ons, which have proven themselves within the implementations of abilis GmbH and are applied in further implementations.
OUR FLEXIBLE DEPLOYMENT METHODS – ACCORDING TO YOUR NEEDS
 abilis Data Center
Hosted in our in-house mirrored ISO 27001 certified data center, your SAP systems are highly available and secure at all times.
SAP on Azure
As a Microsoft Gold Partner and Azure expert, we can host your SAP environment in the Azure cloud according to your needs.
On Premises
We are happy to set up your SAP environment on premises. We are of course available to provide support at any time.