SAP Process Automation
Automate and Optimise your Processes in SAP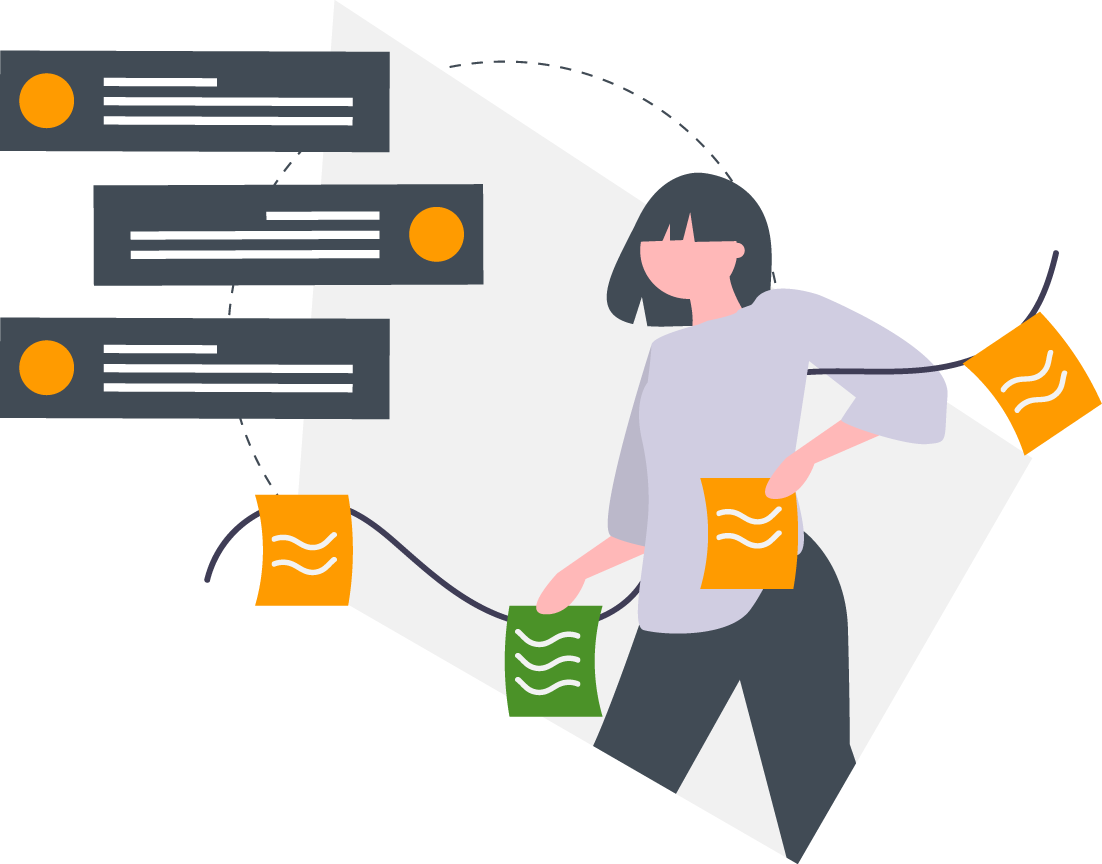 abilis & flowDOCS – successful together
Make your systems more efficient with the innovative SAP add-ons by abilis and the process automation solutions by flowDOCS. Time-consuming and error-prone processes will be streamlined and optimised, allowing your staff to focus on important strategic tasks. Our numerous certified solutions ease your day-to-day operations and ensure enormous time and cost savings.
PROCESS AUTOMATION INSIDE SAP BY FLOWDOCS
Automate your commercial processes
Efficiency and flexibility are two of the most crucial success factors for companies today. Unfortunately, many business processes often remain stiff and complex – a problem that reduces your company's competitiveness. Luckily, we have the solution. With our flowDOCS solutions you can automate and digitalise processes in your company, ensuring maximum efficiency – today and in the future.
Automate the incoming invoice process
For companies that receive a large number of invoices every day it is extremely time consuming to process these manually. With invoiceLine by flowDOCS you can save enormous amounts of time thanks to the SAP-integrated freeform recognition that directly records and processes your invoices in SAP.
Automatically process order confirmations
Order confirmations from suppliers are essential for clear-cut processes. Sadly, the transfer of order confirmations into the SAP system is complex and error prone. With confirmationLINE your order confirmations are automatically linked and cross-checked with your order in the SAP system.
Record and check offers in SAP
Manually recording offers in SAP is a cumbersome process. With offeringLINE by flowDOCS you can skip this task. Thanks to system-supported receipt recognition, information in the offer is identified before it is automatically transferred to the SAP system and directly linked to a request. 
Process orders in one central space
Orders can come in through a diverse set of channels. For example via EDI, email, or mail. Thanks to orderingLINE, it is possible to process all orders in one central space. Order data is interpreted, checked for restrictions and processed further in the SAP system.
SAP ADDONSTORE BY ABILIS
Suitable solutions for every company and industries
 In our abilis AddOnStore we are offering countless ready-made add-ons to support your work in the SAP system. Our add-ons can be used with SAP ERP and SAP S/4HANA and can be customised according to your needs. You are looking for a solution that is not currently on offer in our add-on store? No problem! Together with our developers we can find the right solution for you.
Process optimisation for procurement and stocktaking
SAP Standard does not ideally support your procurement and  stocktaking processes. Our add-ons tackle this problem for you.

Process optimisation in disposition and production
With our innovative SAP add-ons you can expand beyond SAP Standard in the areas of disposition and production, enabling you, for instance, to create sales forecasts.
Optimise sales and service processes
Optimise interaction betwen sales and service in your company with our solutions. With our add-ons you can optimise quote creation in SAP and save costs through entry certificates. 

Optimise export procedures in SAP 
Customs processing in SAP is extremely time consuming. Our add-ons provide you with solutions to optimise your company's export procedures in SAP, saving you not only customs duties but also time.
Further solutions & SAP Mini AddOns
 In our AddOnStore you can find many more solutions that will simplify your day-to-day operations and processes. Our Mini AddOns can help you optimise your SAP system quickly and at a low price.
SELECTION OF OUR REFERENCES