SAP Basis
FOR THE HIGHEST AVAILABILITY, BEST PERFORMANCE AND CONSTANT UPDATING YOUR SAP LANDSCAPE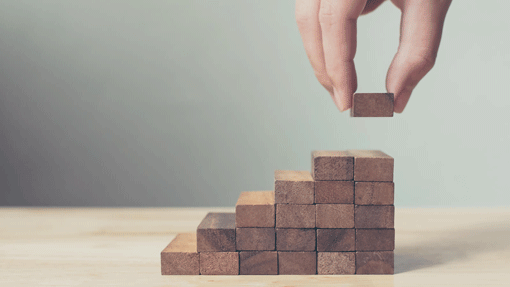 Creating a basis for the SAP landscape
Only a stable SAP basis enables secure and efficient operation of your SAP system landscape. We support you in all tasks relating to the planning, support and updating of the technological SAP basis – whether this is the introduction of new components such as Adobe Document Services, system upgrades, the import of enhancement packages, or simply the day-to-day operation of your SAP systems. You can rely on our many years of experience in the operation of complex system landscapes, with which we guarantee the secure operation of your SAP business applications.
THESE ARE THE ADVANTAGES SAP BASIS SERVICES OFFER YOU
Support or representation of your employees
In addition to the immediate project support, our SAP Basis team can also serve as co-managers. With co-management, your SAP administrator and an abilis employee share the day-to-day tasks.
Highest availability & performance
Our SAP Basis experts take care of the operation of your systems every day. They ensure that your SAP systems run smoothly and keep performance at its maximum.
System up-to-dateness
We always keep your systems up to date: system upgrades and updates are very important both functionally and for the security of your data. Whether release upgrades or importing important support packages – we are your experts.
Error minimization & data security
In addition to proactive monitoring in order to prevent possible errors or even complete system failures, our SAP Basis team also implements clearly defined authorization concepts. Therefore, unauthorized persons cannot access important data and your employees are protected from unintentional violations.
Optimization of the SAP infrastructure
In our SAP Basis consulting, a check-up of your SAP infrastructure is carried out so that possible security gaps are revealed and potential for improvement can be identified.
LEISTUNGSUMFANG DER SAP BASIS
System Operation & Availability
For your SAP system landscape to function permanently, it requires error-free installation and regular support. You can rely on these services:
Installation of the SAP System Landscape, Backup, Restore and Snapshot Routines
Configuration & Operation of the SAP Solution Manager
Integration of SAP Notes
Transport Management
Database Management
Database Export / Import
Troubleshooting and Support
Planning & Design of the System Architecture
Every SAP system architecture is as individual as the company itself. That is why, full-scale planning, including hardware sizing, is essential. These services are included here:
Planning and conception of the system architecture, system layout, hardware sizing, system monitoring
Advice on hardware, database, operating system, type of installation (physical or virtual)
Preparation of the migration to SAP HANA
Data & System Migration
No matter whether a change of the operating system or the database is pending or a relocation of the SAP system as well as a migration to SAP HANA has to be completed – we are your experts. Together with you, we will create a plan and migrate your SAP system within the shortest possible time. Our services:
Migrations, e.g. change of operating system or database (homogeneous and heterogeneous system copies)
Migration of your SAP system
Migration to SAP HANA
Virtualization of your SAP system landscape
Data cleansing
SAP authorizations
A clearly structured and secure authorization management is very important to avoid errors and prevent access by unauthorized persons. These services are part of our authorization management:
User and Security Management
Employee entries and exits
Clear authorization concept
Updates & Upgrades
Expand your SAP landscape by adding new functionalities or installing SAP Enhancement Packages (EHP). Even if you want to update your SAP system to the latest version, we will be at your side to ensure that your systems remain up-to-date and functional. All services at a glance:
Security Updates
Version Upgrades
Patches
SAP Enhancement Packages
SAP Licenses & Maintenance
We take over the complete maintenance management for you to make sure that your SAP installation is always up to date. As a certified SAP Gold Partner and PCoE (Partner Center of Expertise), we can provide you with all the SAP licenses you need. We advise you on the possible licensing models and only provide you with the licenses you actually need.
SAP NetWeaver & SAP Gateway
In order to provide individual SAP or non-SAP developments and to link them with your SAP ERP system, we provide you with necessary SAP NetWeaver application servers. We offer the following services in this area:
Technological basis for SAP Fiori (SAP Gateway)
Provision and configuration of SAP NetWeaver
Our SAP Development Team will be happy to carry out individual developments for you.
Web Dynpro
Unsere SAP-Basis-Experten entwickeln gemeinsam mit unserem SAP-Development-Team Programme und Transaktionsprozesse mit der Web Dynpro Technologie. Dazu gehört beispielsweise unser SAP AddOn
"SAP Password Reset"
. Gerne entwickeln wir Ihre Lösung.
Bereitstellung Web Dynpro, damit alle Benutzer Zugriff auf die Web-Dynpro-Anwendungen über einen Internet-Browser haben
Individuelle Entwicklungen
WE BENEFIT FROM A FULL-SERVICE SAP PROVIDER