CONSULTING, IMPLEMENTATION, SUPPORT & HOSTING FROM A SINGLE SOURCE
You want to use your SAP system more efficiently?
With our Application Management Services (AMS), we offer our customers comprehensive consulting in order to proactively eliminate process and system problems. Together with you, we want to get the best out of your ERP system – whether cloud or on premises. In addition to specific customizing, we implement useful add-on solutions and SAP-integrated process automations. For special requirements, we are also happy to provide you with custom developments.
Fix problems faster?
Your employees are too busy analyzing and fixing errors in their daily business, and at the same time, they have to keep the systems running and still manage to do their actual work? This can definitely be easier! With booked hourly quotas, our support staff can help you solve your employees' problems faster while at the same time relieve others. Our experienced team from SAP Basis also ensures that your SAP systems are available at all times and takes care of all administrative issues.
SAP SUPPORT
SAP SUPPORT
Across-module Support
SAP Basis (Technical Support)
Human Resources: SAP HCM & SFSF
SAP HOSTING
SAP HOSTING
SAP HANA Hosting
anyDB and Sybase
Cloud Support
SAP on Azure
No resources for operating the system yourself? No own data centre?
No problem! We are happy to host your entire system landscape in our in-house mirrored data centre – certified according to German legal standards and ISO 27001. If you would like to obtain your SAP systems from the cloud (Microsoft Azure or S/4HANA Cloud), we can gladly take care of the implementation. Our SAP experts will provide you with detailed and honest advice on the benefits and risks of each option specifically for your company.
Why a full SAP service provider?
As an SAP Gold Partner, we can provide our customers with all the resources they need to work efficiently at all times.
Thus, we act as a support partner both on the technological basis (SAP Basis) and as a problem solver for your employees. With our honest and competent consulting, we show our customers in the area of application management services how to set up their SAP system and how to carry out the processes in the most effective way. In doing so, we offer SAP-integrated process automations across modules for support. In addition to holistic SAP S/4HANA implementations, we also host our customers' SAP systems in our in-house data centre.
One contact for all matter
As a technical and consulting partner, we support our clients with all SAP issues from A to Z.
Highest Security
With our own data centres, we offer our customers the highest level of security in the area of hosting. Moreover, thanks to our full range of services and experts, we can cover all necessary SAP areas.
Custom industry solutions regardless of your field
With our process solutions, we can help the mid-sized sector, as well as large corporations, regardless of the industry.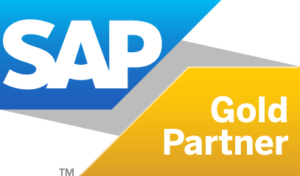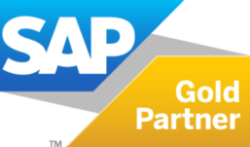 clients, who we support with our interdisciplinary services
in our own and mirrored data centres
Process Automation Solutions
with a direct integration into the SAP system without any additional licence fees
Would you like to learn more about current SAP topics and not miss any news? Visit our SAP blog and subscribe to our newsletter!
Excerpt of our references